Founder/Admin
Staff member
Joined

Feb 12, 2021
Messages

337
Yes i finally had the opportunity to hook up a loop between my sump and hot water tank... and it works TOO good! im working on the programming to slow it down a bit... using the osc command i am going to slow down the heating. VERY happy with it so far.... i hate electric heaters with a PASSION ...
i am using a grundfus circulation pump. max allowable fluid temp is 230F
two half inch check valves from amazon.. (designed for Campers) they werent labeled for max temp but they are designed for hot water tanks on Campers so i figured i was safe.
i have two quarter turn valves to i can shut it in.
and a 50 foot coil of 1/2 inch PEX pipe in my sump.
here is the pump...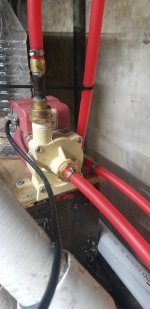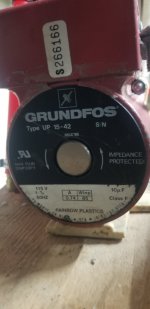 Here the checkvalve down stream of the coil, going back in to the hot water tank.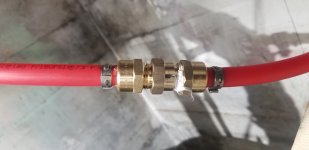 this is the cold inlet to my hot water tank. notice another check valve Above my T (stopping flow of warm water from loop going back into the cold water side of the house....)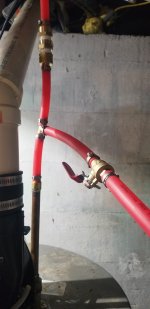 Here is the loop in the sump.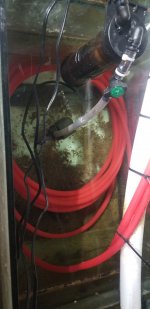 Below: you can see exatcly when i started testing.... on the sump temp and dt temp...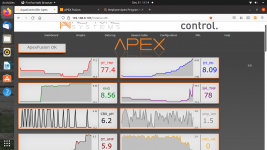 and finally my attempt to slow it down using the OSC command...